Enchilositos Treats
Regular price
Sale price
$ 575.77
Unit price
per
Sale
Sold out
Our 805 sampler has 10 candies! A perfect gift & best way to try our treats.
CANDIES ARE INDIVIDUALLY PACKED IN OUR RED CANDY BAGS.
Size: 2-3 OZ per bag (Aprox. 25-30 oz Overall)
-Gush Enchilositos                          -Sour Sandia Enchilositos
-Peach Ring Enchilositos               -Gummy Worm Enchilositos 
-Skit Enchilositos                            -Gummy Bear Enchilositos
-Sour Niño Enchilositos.                 -Sour Straw Enchilositos
-Cluster Enchilositos                      -Watermelon Ring Enchilositos
IF SOLD OUT ON A TREAT WE MAY DOUBLE UP ON A TREAT OR SURPRISE YOU!
*PICTURE TO BE UPDATED*
Share
View full details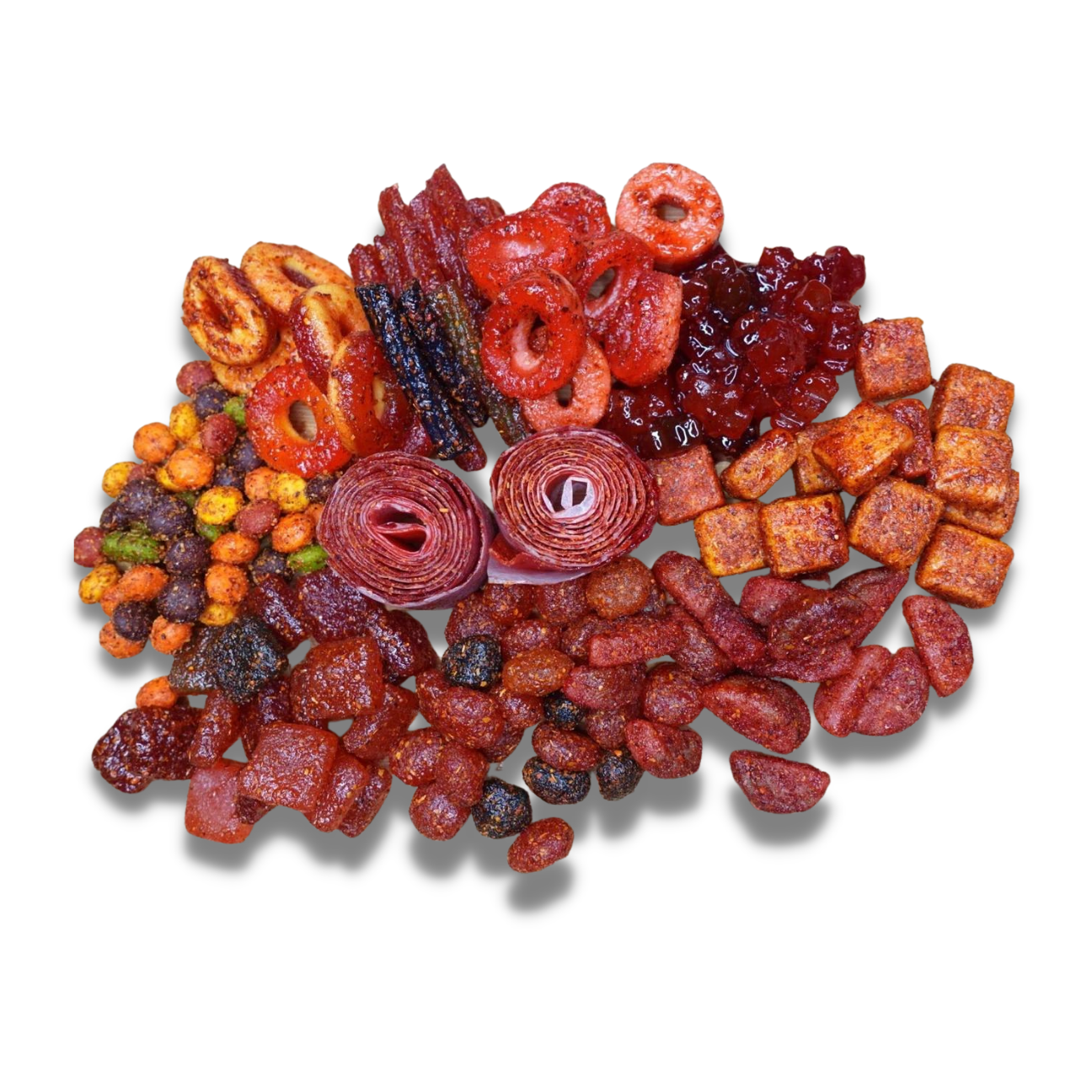 Absolutely delicious
The 805 sampler comes with so many different things to try. All the candies were super good and delicious! I recommend buying!!
Awesome!
It came with a great variety and a good amount of each candy. It was a great gift to give! Will definitely be buying more from this company!
Mostly good
Most of the candies are really tasty. The gummies bears were bland and the strawberries too.
The gushers are so addicting as are the watermelons. Thank you!
So goooood
I am absolutely in love with enchilositos treats. My mom got me hooked on it! The owners are so nice and so helpful. The sampler gives you the opportunity to try a little of everything. I would definitely recommend.